Distant Dials
A downloadable game for Windows, macOS, and Linux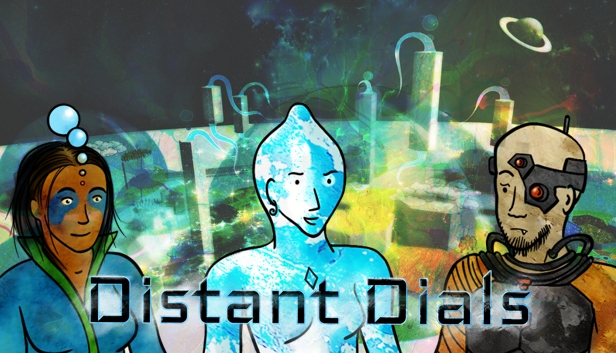 Distant Dials is a game relying on dialogues taking place in 2875. The player is a human who shall through discussions with others or with an IA, understand his current state and the state of mankind in this era. He will maybe reach another level of understanding allowing dialogues with 9 other players on issues of the past leading to where humanity is right now.
Features:
- Auto-creation of player characters (portrait, sex, and home planet);
- One hour of dialogue turn by turn gameplay, and unlimited group discussions;
- Short game session possible (less than 5 minutes);
- 20 entries « Story » to unlock;
- 4 progression levels to unlock;
- 3 unique and exotic graphical and audio universes;
- Original soundtrack featuring tracks by Horla, Plagiat, Soft and Furious, Meme, Bololipsum, and more…
- Anti-insult filter;
- English and French language.
Learn more about Distant Dials on the official website.
Purchase
In order to download this game you must purchase it at or above the minimum price of $2 USD. You will get access to the following files:
DD_client_windows_1_11.exe
312 MB
DD_client_linux_1_11.x86_64
318 MB
DD_client_OSX_1_11.zip
288 MB